History
Border City Wrestling – Established in 1992
1992 – 1998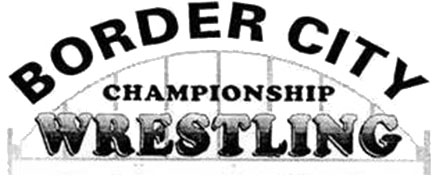 Border City Championship Wrestling was born in late 1992 in a coffee shop in west Windsor by "Canadian Destroyer" Doug Chevalier, Scott D'Amore and Chuck Fader. BCW has evolved into one of the largest independent wrestling companies in the world. Starting with humble crowds in LaSalle's Centennial Arena, BCW's audience has expanded to crowds of thousands at various locations all over Ontario. During the first few years, BCW was based out of LaSalle, with shows being held most often at the Arena and at the Pilot House, with a few scattered shows in Northern Ontario.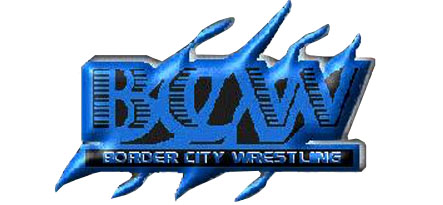 The local wrestlers were the backbone of the company with BCW blending rookie stars like Scott D'Amore, Chris Pillon, Bobby Clancy and Otis Apollo with veterans such as "Kangaroo" Denny Kass and 1970 Rookie of the Year, "Irish" Mickey Doyle. BCW was also in on the ground floor in UFC popularity, by bringing in stars such as Geza Kalman, Jr., Dave Beneteau and Ultimate Fighting champion, Dan Severn, for ultimate fighting exhibitions.
1998 – 2002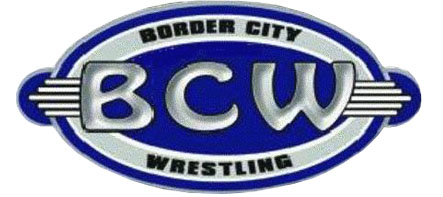 In 1998, BCW took a gamble by bringing in one of the biggest up-and-coming superstars in the WWE (then WWF), Intercontinental Champion, The Rock. BCW and The Rock, along with Nation members D'Lo Brown and Mark Henry, drew BCW's biggest crowd at the time.
BCW knew that in order to grow, they needed to find a venue that could handle the crowds they were now expecting. They eventually brought their brand of hard-hitting, high-flying entertainment into the prestigous Ciociaro Club, just outside of Windsor in Oldcastle, Ontario. Mostly used as a venue to hold wedding receptions and banquets, BCW and the Ciociaro Club was a match made in heaven. Crowds continued to grow and more big name superstars were inquiring about wrestling for Border City. Just as Border City's fame was starting to crest, Philadelphia's Extreme Championship Wrestling, one of the "big 3" wrestling companies in the world at the time, abruptly went out of business. This was a perfect opportunity for the extreme superstars of ECW to find a new home in BCW. Border City went on to run over twenty events in three years at the Ciociaro Club, with stars such as Lance Storm, Tommy Dreamer, Jerry Lynn, Mikey Whipwreck and the homicidal, suicidal, genocidal Sabu!
2002 – 2006

From 2002-2003, during arugably BCW's hottest period ever, a weekly television show was produced for Cogeco Cable. The 30-minute show aired in several markets in Ontario (Windsor/Essex, Chatham-Kent, Sarnia, and Owen Sound), and featured many of today's Superstars including Gail Kim, Eric Young, Bobby Roode, Rhino, plus already established names like Johnny Swinger, Simon Diamond, Terry Taylor, Chris Sabin, D'Lo Brown, Gangrel, and Shane Douglas. In addition to the weekly television series, Border City Wrestling footage has also been featured on Canada's Fight Network, various wrestling pay-per-views, Windsor's local A-Channel, and TNA Impact.
As a natural follow-up to the soaring popularity, BCW began touring Ontario. Border City visited the city of Owen Sound with King Kong Bundy, Terry Taylor, Cyrus, Jerry Lynn, Simon Diamond, Johnny Swinger, the Honky Tonk Man, and "Hacksaw" Jim Duggan on the card, drawing an enormous crowd of 3000 raving wrestling fans. Later that year, BCW held events for their "Campus Invasion Tour" at St. Clair College in Windsor, Centennial College in Toronto, and rounded out the tour with Algonquin College in Ottawa. Events featured names like King Kong Bundy, Sabu, Jim "The Anvil" Neidhart and Gangrel. BCW also continued to be involved with Windsor's Summerfest & Bluesfest events, with their annual Wrestlefest, the biggest event of the year, taking place every July at the Riverfront Civic Terrace. Over the years, Wrestlefest has played host to Border City's biggest crowds ever with appearances by Christian, Arn Anderson, Sabu, Mikey Whipwreck, and the Honky Tonk Man.
As Border City grew and started getting national exposure, WWE and TNA started to notice and began signing all the big name stars away. It wasn't long before the homegrown stars followed. This left BCW at a crossroads. While they were happy to give the students of the Can-Am Wrestling School exposure, their leaving of BCW for bigger companies left the roster crippled. Instead of completely shutting it's doors, BCW decided to scale down the shows and get back to what made BCW great; small shows showcasing the local stars. Border City ran their events at Dillons Niteclub for a year straight, packing 300+ into the cramped bar with stars such as Zach Gowen, Frankie Kazarian and even a surprise appearance by Tommy Dreamer!
This newfound exposure meant that it was time again for Border City Wrestling to move back to the fabled Ciociaro Club! This time, BCW's motto was "to go big or go home" as they brought in HUGE acts such as Mick Foley, the reuniting of the Hart Foundation, and even an NWA World Title change between Raven and Jeff Jarrett that will forever be known as the "Controversy in Canada." This round of Ciociaro Club shows also played host to some of the greatest matches in BCW history including a 5-star fatal four-way match between A.J. Styles, Chris Sabin, Alex Shelley and Petey Williams.
The success of the International Incident show lead the way for Border City Wrestling to start bringing back some of the stars from the past, who now have become international superstars, to reconnect with the fans from years past. Stars such as Zach Gowen, Rhino, Johnny Devine, and Christian all headlined shows in that year.
2008 – 2010
In 2008, BCW started running live events Windsor, Ontario again, featuring Al Snow, The Dudley Boys, Kevin Nash, and Kurt Angle. BCW then went on the road with their most aggressive touring schedule yet, holding 20 events in 18 months featuring Tyson Dux, 2004 TNA Gut Check Winner Jon Bolen and former WWE Superstar Robbie McAllister.
2010 – 2013
On February 3, 2010 it was announced that owner Scott D'Amore had left TNA Wrestling and that BCW would be merging with Toronto's BSE Pro, run by Jason A. Brown aka Burt The Hurt, to become Maximum Pro Wrestling. The merger would last for almost 2 years and in August 2012, an offshoot of BCW known as CAN-AM Rising debuted featuring up-and-coming talent as well as past graduates from BCW's Can-Am Wrestling School. On the debut Can-Am Rising show Phil Atlas defeated Tyson Dux to become the new Can-Am Heavyweight Champion.
2012 – Present

Border City Wrestling began a relationship with St Clair College, in Windsor, Ontario, BCW providing an extremely unique and valuable hands-on learning experience as part of the Entertainment Technology curriculum and has also allowed them to start a scholarship program as well. These shows have brought in big production and even bigger superstars such as Scott Hall, Jake The Snake Roberts, and Shinsuke Nakamura. This period also saw the re-emergence of Scott D'Amore's Syndicate faction who ran roughshod in BCW, featuring Dux, Bolen, Brad Martin, and the 400 pound Kongo Kong, against Phil Atlas, A-1, and Cody Deaner.